To Newsroom
New digital care programme for personalised and efficient remote addiction treatment in Sweden
Alcohol misuse is a major societal issue that affects both the health and wellbeing of individuals and their families, and causes significant cost for society. A new collaboration between Oriola's patient support services and the Swedish e-health provider Kontigo Care offers employers an innovative and personalised digital care programme. One unique feature is using AI driven predictions to early identify relapses.
18.1.2022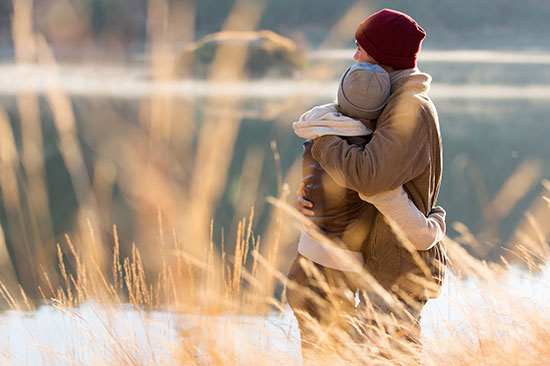 According to a survey conducted by the Swedish Public Health Agency in 2021, 15% of the population aged 16-84 has hazardous alcohol consumption1. Alcohol misuse causes many health-related risks and impacts both work ability and personal life. Swedish employers are obliged to offer their employees rehabilitation if an individual's alcohol usage has consequences on their ability to work. However, many do not seek help as alcoholism still has a strong stigma or it is not clear who can help.
Oriola and an e-health service provider Kontigo Care have joined forces to offer a new and innovative digital solution for organisations to support their employees' recovery in a tough situation.
"Together we offer a digital, mobile and individual care programme. As it is implemented remotely, care can be provided discretely without clinic visits which some may experience as stigmatising. This also allows the employee to work simultaneously when attending the care programme, without having to be on a sick leave for rehab," says Sara Fredriksson, Head of Patient and Medical Support Programmes at Oriola.
Structured treatment path with regular contacts with healthcare professionals
The six-month care programme is implemented through Kontigo Care's digital platform Previct and care interventions by nurses at Oriola's patient support. The care programme uses breath tests with photo identification and unique AI driven predictions to early identify potential relapses. This offers a new and effective way to handle relapses, which are one of the biggest challenges in addiction treatment.
Simply put, Kontigo Care provides the platform and device for individuals, and Oriola is responsible for the care process. If necessary, the care programme can be prolonged after six months.
In practice, an individual follows a structured treatment path defined in the platform. They are in direct contact with care professionals through the platform by giving regular updates on their progress and how they are doing. Oriola's patient support nurses follow up on the individual's sobriety, send weekly text messages and set up regular calls for support and coaching.
"Through this important programme we can enhance an individual's health, quality of life and ability to work, which decreases costs for the employer and healthcare. With the care programme we are not only helping people suffering from the addiction but also their families, as addictive behaviour often impacts social relationships," says Sara Fredriksson.
1 Survey 'Hälsa på lika villkor', 2021, the Swedish Public Health Agency