To Newsroom
Solid first quarter – stable net sales in constant currency, profitability in line with our expectations
CEO Katarina Gabrielson comments on Oriola's first quarter in 2023: "I am pleased with the solid start to this year despite some uncertainties in our operating environment."
28.4.2023
On a constant currency basis, Oriola's net sales in the first quarter were at last year's level of EUR 370 million. Sales were supported by good development in the Distribution of pharmaceuticals, especially in Finland. The reduced import of parallel medicine had a negative impact on volumes in Sweden. Furthermore, towards the end of the first quarter in 2022, consumers hoarded pharmaceuticals in Sweden as a reaction to the war in Ukraine boosting sales in the comparison period.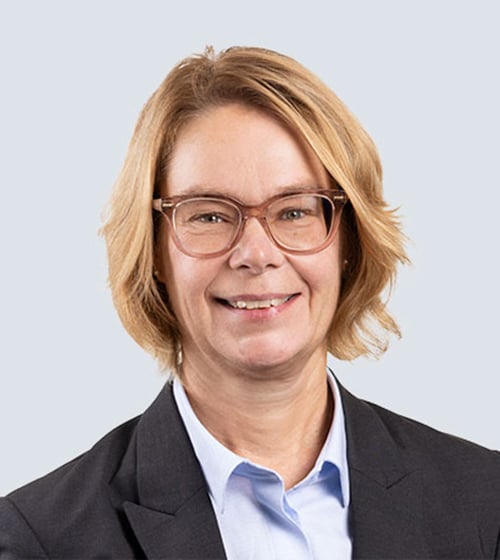 In the first quarter, Oriola's profitability was burdened mainly by lower volumes in the Swedish Dose dispensing business and higher transportation costs in Sweden. The overall inflationary environment has continued to be challenging, but with strict cost control we have been able to mitigate the pressure. Operating expenses were below last year's level despite the higher transportation costs. Oriola's adjusted EBIT for the first quarter declined to EUR 3.5 (4.7) million and was largely in line with our expectations. Despite the high fluctuation in net working capital, which is typical for our industry, our liquidity and balance sheet remained strong.
After the successful implementation of our short-term turnaround and the restructuring of our business portfolio last year, we continue with our long-term transformation of the company to achieve its full potential. Oriola has a clear strategic direction that focuses on our core business, the improvement of profitability and our societal role as an infrastructure company in securing the availability of pharmaceuticals. We want to be the preferred business partner in the Nordics, and we offer high-quality and advanced distribution of pharmaceuticals and a wide assortment of health and wellbeing products to our customers. In addition, we provide advisory services to pharmaceutical companies and pharmacies. To ensure sustainable growth and shareholder value, we are further developing our commercial and supply chain excellence while ensuring profitability, efficiency and a collaborative culture. We will also support the value creation in our joint venture company Kronans Apotek and gradually look for selective merger and acquisition targets to support our growth.
During the first quarter we have continued to strengthen our commercial operating model to create better customer understanding, improve the customer journey and generate customer value. This also included accelerating our commercial capability training and managerial change management training. In addition, one of our focus areas during the period was to continue the implementation of price increases to mitigate inflationary pressure. In our operations and supply chain we continued with efficiency improvements by simplifying processes and improving demand-planning. Another key action was the improvement of our information system security, especially our monitoring capabilities and the security of our digital service environment.
Sustainability is embedded in everything we do. We are committed to reach carbon neutrality by 2030, and by 2025 in our own operations. As a result of our long-term work to reduce our carbon footprint, we have decreased emissions in our own operations by 70% compared with the base year 2019. To continue on this path, we have ongoing improvement projects at our sites relating to, for instance, LED lighting, waste handling, heat recovery and cooling systems. In addition, we have started the renewal of our sustainability programme and to prepare for the upcoming sustainability reporting requirements. As part of this project, we have completed a gap analysis and a double-materiality assessment among our stakeholders.
Looking forward in the financial year 2023, we continue to expect Oriola's adjusted EBIT to remain on the same level compared to last year. We expect the challenging inflationary environment to continue, and we will continue with strict cost control. I am very proud of the high motivation of our people to develop the company and the business, and I would like to take this opportunity to extend my sincerest thanks to everyone for their commitment and hard work.
Katarina Gabrielson is the CEO of Oriola Corporation. This text was published in the Q1 2023 report. The complete report can be downloaded from the link below.