To Newsroom
Reporting adverse reactions is an important part of monitoring the safety of vaccines
Public awareness of pharmacovigilance has increased greatly due to the discussion around the vaccines developed against COVID-19. Safety monitoring of vaccines has its own special characteristics, writes Terhi Taveras from Oriola's Expert Services.
1.12.2021
The safety of medicinal products is closely studied during clinical trials, but the work does not end when the product is granted a marketing authorisation. The same also applies to vaccines; the monitoring and evaluation of adverse reactions continues for as long as the product is on the market, in national and international cooperation with competent authorities, the marketing authorisation holders of each vaccine, and various expert organisations. Safety monitoring is important as the rarest adverse reactions are often only detected after a vaccine has been in extensive use.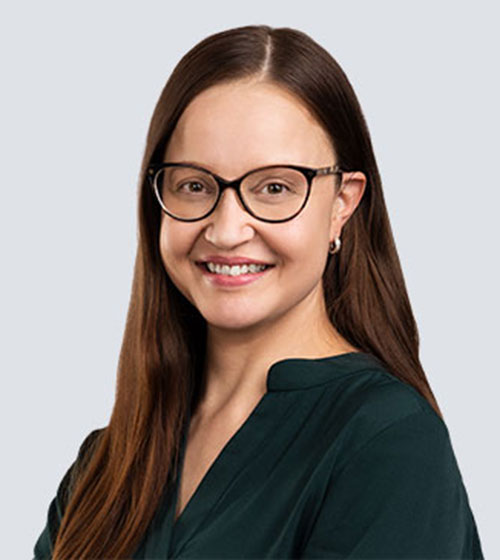 The safety monitoring of vaccines is governed by the same pharmacovigilance legislation and guidelines as the safety monitoring of other medicinal products, but there are some special aspects to be considered. First, vaccines are administered to healthy individuals, including children, and to a substantial part of the population. The safety of vaccines is therefore expected to be very high. As the risks should be minimal, adverse events occurring after the administration of a vaccine must be investigated carefully, even if they are rare.
Assessing the causal relationship between adverse events and vaccines can nevertheless be difficult. When vaccine uptake is high, many medical conditions – including rare and serious ones – will inevitably occur naturally in certain populations after vaccine administration. Population-based registry studies can be a helpful tool here: for example in Finland, the Finnish Institute for Health and Welfare (THL) uses data from national health registries to investigate causal associations related to potential adverse reactions.
As products, vaccines are complex biological formulations that may contain several antigens, live organisms, adjuvants, and preservatives. Each component may have unique safety implications. Every step in the manufacturing process is important in order to ensure the quality, efficacy and safety of the vaccine, and even small changes in this process can have an impact on the safety profile of the final product. This is why it is particularly important to mention the batch number when reporting a suspected adverse reaction to a vaccine.
Special attention must also be paid to communication about the safety of vaccines. The information needs of different audiences, such as health professionals, patients, or parents, may be very different. Perceptions of harmful effects caused by vaccines may also persist even if research evidence shows that a specific adverse event is unrelated to the vaccine. Transparent sharing of information to different stakeholders is, in fact, a key task for pharmacovigilance. In the case of COVID-19 vaccines, there has been an increased focus on communication in line with the EU safety monitoring plan developed by the authorities. The public may have seen this in the form of regular summaries of suspected adverse reaction reports compiled by the Finnish Medicines Agency Fimea and monthly safety updates published by the European Medicines Agency, among others.
In conclusion, vaccine safety monitoring is complex and challenging. However, its objective is crystal clear: to detect post-vaccination adverse events early and respond to them in a timely manner in order to minimise negative effects on the health of individuals and to promote immunisation among the population. The monitoring process is characterised by a continuous evaluation of risks and benefits, as well as risk management and minimisation activities, which have led to measures such as restricting the use of some COVID-19 vaccines in some patient populations due to certain elevated risks. This indicates that vaccine pharmacovigilance is working.
Terhi Taveras works as a quality specialist supporting Oriola's Expert Services. She has more than 10 years of experience in pharmacovigilance.