To Newsroom
Introducing new medicines to the market requires in-depth knowledge of the regulatory framework – for the benefit of the patient
Meeting the regulatory obligations to acquire and maintain marketing authorisations for medicinal products requires deep expertise. This is what makes working with regulatory affairs so fascinating, writes Head of Regulatory Affairs and Translations Laura Riihimäki-Lampén in her blog.
23.5.2022
A new medicinal product's entry to the market is preceded by years of extensive study and clinical trials as well as demonstrating the benefits, quality and safety of the product. However, the obligations of the marketing authorisation holder do not end at market entry – they continue even after the product has become available to patients.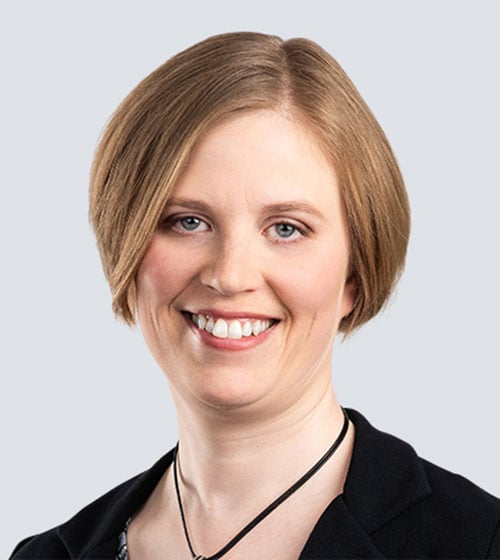 The pharmaceutical industry is a highly regulated business, and the safety of medicines is continuously reassessed. Various regulatory requirements apply to pharmaceutical companies, starting from pharmacovigilance tasks such as monitoring of potential adverse events. From a regulatory affairs perspective, one important task is maintaining product information texts. Ensuring that healthcare professionals and patients have access to high quality product information texts is essential for safe and effective treatment. In Finland, a recent example of changing regulations in this area is the requirement to also submit the summary of product characteristics (SmPC) in Swedish. This caused a huge workload for pharmaceutical companies during the transition period, which ended on 9 February 2022. I am happy to say that we were able to provide value to our customers by helping with this challenging task.

Our regulatory affairs experts support pharmaceutical companies in fulfilling these obligations, including submitting marketing authorisation applications and renewal applications, preparing, translating and updating product information texts (SmPCs, package leaflets and labelling) and patient support materials, and writing and updating marketing authorisation dossiers. Due to the regulated environment, our team's expertise in regulatory affairs is the key to meeting customers' needs. If you ask me, this is what makes regulatory affairs work so fascinating.

Our team members come from various academic backgrounds and are experienced in regulatory affairs and medical and pharmaceutical translations. We operate in the Nordics, and we are familiar with the national requirements and regulatory processes – this is an excellent starting point for serving our customers. Each customer has specific needs, and we therefore appoint a designated contact person for each customer to help them succeed. I am grateful to be surrounded by ambitious and skilled experts who are solution-oriented and maintain high standards in their work.

In addition to deep knowledge of regulatory requirements and market-specific needs, it is important to always consider the target audience. This particularly applies to medical translations, which are needed for various texts, including product information texts, websites, marketing materials and patient guides. These translations must often adhere to detailed guidelines. When translating materials aimed at patients, it is important to use terminology that is understandable for the public, whereas healthcare professionals need different information to support treatment decisions.

We share the passion for building a healthier future with our customers. I am proud that we can help them with turnkey regulatory affairs and translation solutions that cover the Nordics. For me, the best feedback on our work is when an assignment is managed efficiently and flexibly, producing a high-quality outcome and making the customer happy. The ultimate winner is the well-treated patient.

Laura Riihimäki-Lampén is the Head of Oriola's Regulatory Affairs and Translations team and has worked in the pharmaceutical industry for over a decade.