To Newsroom
Close collaboration with our suppliers is important for our goal of carbon neutrality
On our journey towards carbon neutrality, we are systematically seeking ways to cut emissions throughout our supply chain. As the distribution of medicines and other health and wellbeing products is the core of Oriola's operations, decreasing transport emissions plays a significant role in this work. One important initiative is using more fossil-free fuels in Finland: nearly 95% of our pharmacy deliveries in the Helsinki Metropolitan Area are already running on biofuels.
10.11.2021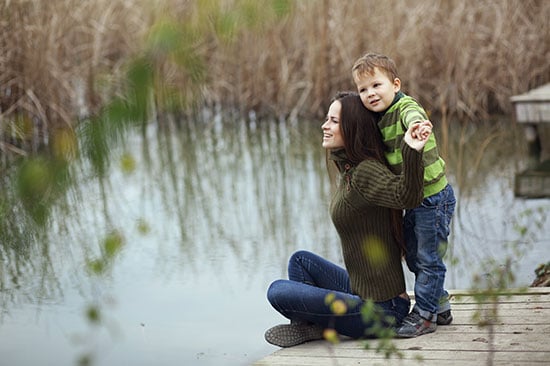 Oriola aims to become a carbon neutral company by 2030, which means we must reduce our operations' carbon dioxide emissions to zero. Our goal covers all emission groups: direct emissions; emissions from purchased energy; and other emissions in the supply chain.
"The emissions generated in our supply chain represent the biggest share, over 70%, of our carbon footprint. In practice, the supply chain emissions come from packaging materials, transporting goods, waste, business travel and employee commuting. As distribution operations are the core of our business, transport emissions have a great significance for our indirect emissions," says Sanna Veräjänkorva, Environmental Manager at Oriola.
As Oriola's suppliers and partners affect our environmental performance, close collaboration is crucial to identify improvements and cut emissions.
"For us, suppliers' active environmental work is important, and we have integrated the sustainability criteria in our supplier assessment. If we think of transport, we can reduce emissions in our distribution centres by for example improving filling rates of transport boxes, but for a wider impact we work closely with our transport partners. To ensure development in the right direction, we also require regular reporting of emissions from these partners," notes Veräjänkorva.
Emissions savings equivalent to the annual energy usage of 26 homes
Oriola delivers medicines and other health and wellbeing products daily to around 2,200 customers – pharmacies, healthcare operators, veterinarians and retailers – in Finland and Sweden. Our transport network is handled entirely by our suppliers. We work closely with our partners to cut emissions by for example optimising routes, using capacity efficiently and expanding the use of alternative fuels.
Using more renewable biofuels is one of our recent initiatives in Finland. For example, in our pharmacy deliveries in the Helsinki Metropolitan Area, the share of biofuels increased to nearly 95% in the first half of 2021, compared with 40% in the same period in 2020. Our greater use of biofuels corresponds to an annual emissions reduction of 240 tonnes of CO2, or around the same as from the annual energy usage of 26 homes.
"Major share of our daily deliveries go to pharmacies in the Helsinki Metropolitan Area, so this improvement is significant to our environmental performance," says Veräjänkorva.
Alternative fuels have also been a focus in Sweden in 2021. Our transport partners have introduced biogas vehicles to a daily route from our central warehouse in Mölnlycke to our distribution centre in Enköping, and to Oriola's weekly route to Oslo, Norway.